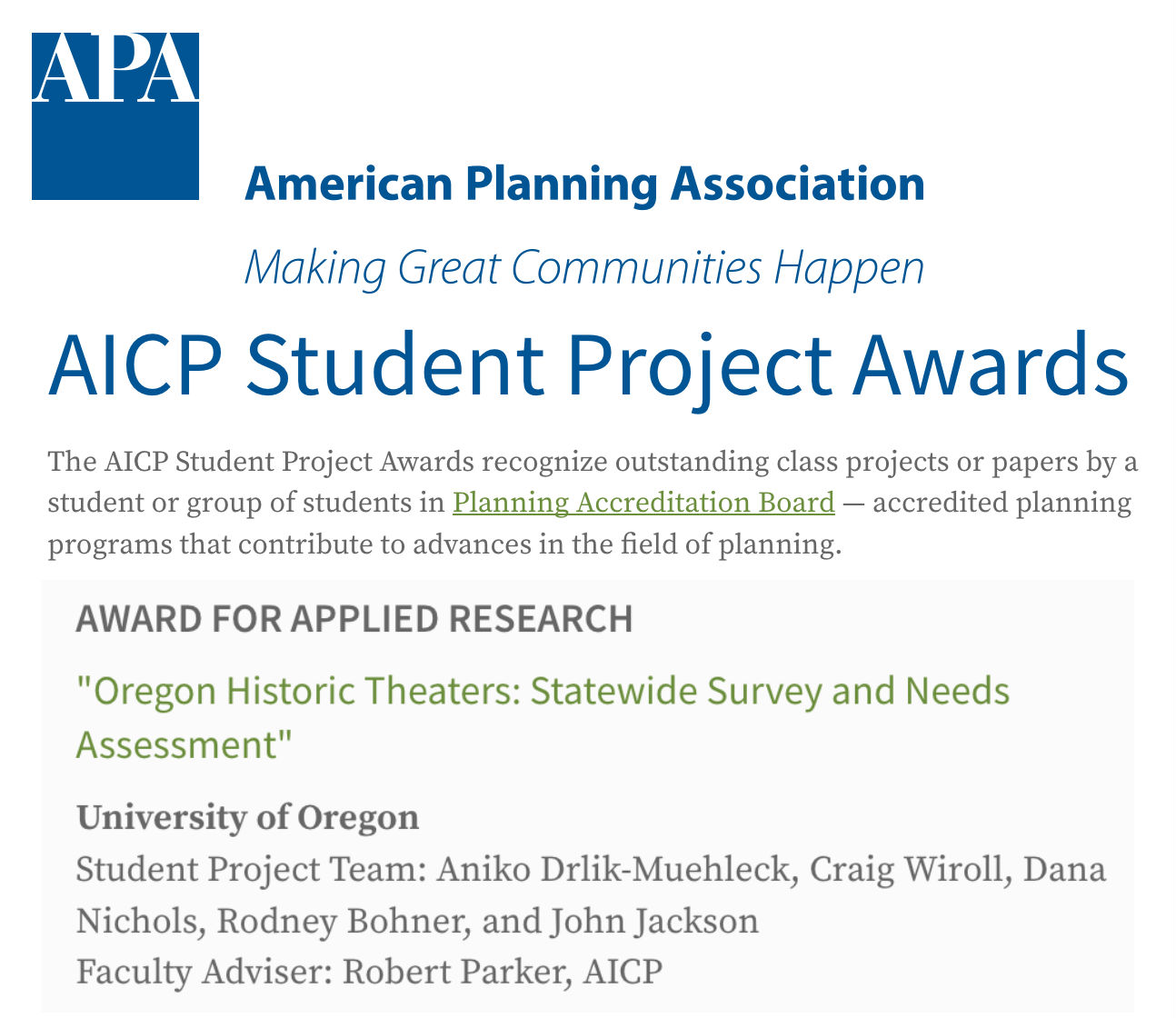 2016 AICP Awards winner for Applied Research
The AICP Student Project Awards recognize outstanding class projects or papers by a student or group of students in Planning Accreditation Board — accredited planning programs that contribute to advances in the field of planning.
Its report documents the physical, operational, and financial needs of Oregon's historic theaters and presents recommendations for a statewide support system.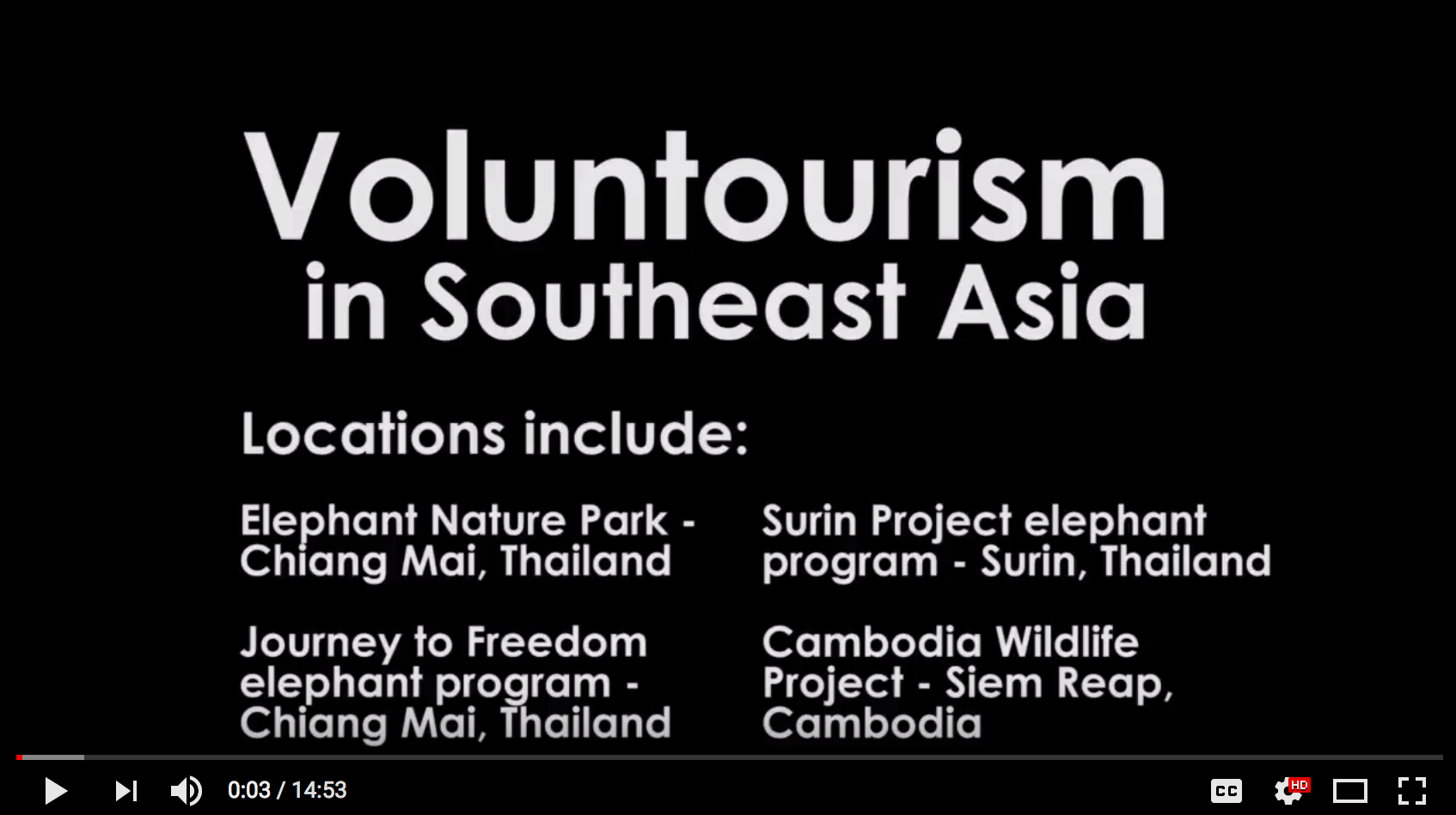 Volunteer Tourism in Southeast Asia
Could worldwide tourism adopt a system for tourists that makes the ethical, environmental, and social impact more measurable, apparent, and accessible?
"Due to the complexity of the tourism industry and its proliferation in a wide variety of areas, it is a challenge for destinations to reap the benefits of tourism development while also curbing the disadvantages of uncontrolled growth and development"